Jacqueline Lau
About
PhD Researcher
UCL Department of Geography
Room 117
26 Bedford Way
London WC1H 0AP
Research
How urban youths relate to nature in everyday life

Broadly, I am interested in human-nature relations and how urban youths relate to nature within the contexts of everyday life and the 'crisis-driven' mission of biodiversity conservation. Specifically, my work integrates interdisciplinary perspectives from cultural and emotional geography, environmental education, conservation and environmental psychology to explore in particular the affective and emotional dimensions of nature experience. How do young people come to think and feel about nature in the ways that they do, through what modes of experience of what kinds of nature, and to what end? My project employs ethnography and qualitative methods to generate insights regarding the means through which a meaningful relationship with nature may be encouraged in contemporary societies.
Supervisors

Dr Russell Hitchings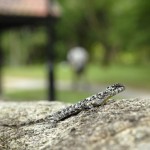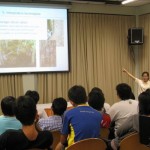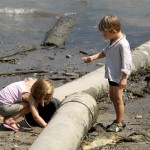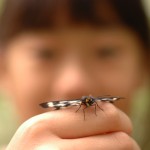 Publications
Wan, M.H. & Lau, J (2009). Heritage places of Singapore. Singapore: Marshall Cavendish Editions. (248 p.)*

* Co-author and lead photographer with special responsibility for entries on natural history
Education
2007: MSc Environmental Technology, Imperial College London
2006: BSc Ecology (Hons), Imperial College London
Work experience
Previous employment
2008-2010: Senior Programme Officer, National Parks Board Singapore
2006: Project Executive, World Wide Fund for Nature - Singapore
2005-2008: Specialised Tourist Guide (Nature), Singapore Tourism Board
2003: Research Assistant, Egon Zehnder International - Singapore
Selected volunteering work
The Scout Association, UK
Natural History Museum, UK
The Singapore Scout Association
National Parks Board, Singapore
Others
2012-present: Member of the IUCN Commission on Education and Communication (Speciality Group: Communication, Education and Public Awareness - CEPA)
Other interests and activities
I am a nature, street and reportage photographer (link to personal website) and a sometimes-freelancer in events photography. My photos have appeared in various books, magazines, websites and even mobile apps.
My other interests are entomology curation, nature interpretive guiding, and web and graphics design.
I welcome enquiries from anyone about my research or any potential projects involving the above.